Pat Helmers
I help businesses discover the true value they bring to market, find customers who deeply appreciate that value,  and scale that process to extraordinary profits.
Habanero Media
Another way we help is with Habanero Media,  a Chicago-based podcast production service that produces  podcasts for busy businesses interested in growing revenue, raising their  influence and broadening  brand awareness.
We help businesses find their authentic voice and share it to the world. – Pat Helmers
According to author Seth Godin, "Podcasting is the new blogging". It's a way to personally share your business, your ideas, and earn trust in a competitive market.  Learn more  here.
Sales Babble Podcast

Sales Babble  features selling tips for small and medium businesses and entrepreneurs. Pat explains sales concepts in easy-to-understand, plain language with an ear towards sharing selling secrets for non-sellers. 
The topics range from broad (prospecting, setting the right mindset, winning referrals. to specific (selling new or unproven products, pitching startups, selling to government institutions, and organizations. From strategy to tactics, Sales Babble babbles it all. 
Business Consulting
Are  you finding it a struggle to grow more clients?  Are you rolling out a new business, product or service and not getting traction? Or maybe it's a startup  and you're trying to figure out how to position to grow revenue. 
You're not alone. Business development is the number one challenge all businesses face.
If you want to grow revenue, it's time to focus. It's time to get organized and process driven. You need a solid grasp of the value you bring to the markets you serve. This grasp provides the foundation of a repeatable profit driven process.
Pat helps with …..
Technology Startups, SaaS and B2B
Sales and Marketing Training
Business Management Coach
Speaker
Workshop Facilitator
Non-Profit Advocate
Podcast Host
Public Speaking
Pat's been there, done that.  He speaks from experience.
Here are some things we can babble about at your next event:
How to Build a Value Proposition (foundation of all sales and marketing)
How Generate Your First Set of Leads
How To Cold Call
How to build a Brand that speaks to you Ideal Client
How to Qualify Leads, Turning Suspects into Prospects
How To Give a Persuasive Software Demo
How To Close a Deal
How to Deal with Rejection and Avoiding Sales
How to Stop Building and Start Selling
How To Hire Sales Staff
How To Manage Sales Staff
Which one of these is most important to you? Let's work on it pronto!

Automate B2B Sales Training For Your Staff
Are you struggling to onboard new sales staff and limited in your time to train them. Relax, don't worry. We've got you covered.
Selling With Confidence is an online self-paced sales course designed to get your staff making sales QUICK!  Just-in-time training works. It's economical and focused. Call for a free demo and start selling with confidence.
Go here to enroll in Selling With Confidence.   Act now!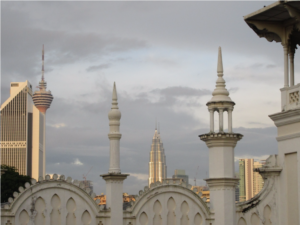 Pat  would love to connect and babble about business. What's the topic? This is his  calendar. Find a time that's convenient and reserve a spot.